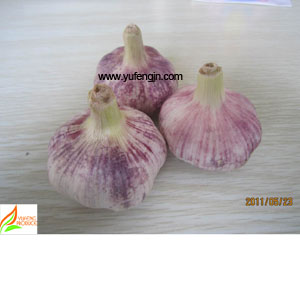 The new crop garlic 2011 is being harvested, people are starting to collect.It is becoming dry day by day, we think it can be shipped after Jun.10.
For the 2011 crop the planting area increased and apparently the yeld is better also due to good weather so an increase of around 30% is expected. Due to this the prices are expected to be lower too. However in the last October when the crop was planted farmers paid an expensive price for the seeds and added a lot of cost to the production.According to them they intend to calculate their costs immediately after the harvesting to decide the prices. If the prices are considered too low, some of them have the option to hold the garlic in own warehouses waiting for a better price. It is said that new garlic might be kept in storage until mid-August when it should go for coldstores.Therefore it is previewed that prices will decline, however slowly. Usually once a prices level is found interesting to both parties, prices tend to rise back.
June is the crucial month to book good deals therefore all attention is required from the buyers who should be prepared to act fast.